Well hello sexy sexy people. Hopefully you are still digesting our recent new releases. So far we have gotten great feedback on both the new song, and the new video. Except for Gargamel, who exclaimed he would rather "eat a smurf." Oh well, cant win them all.
Oh ya… SHOW TOMORROW (Friday, 19th 2010) at Cantab Lounge. I think my liver is ready. I think my liver is ready. I think my liver is ready… More info on the facebook
Also, David has been feeling lonely on his twitter, so add him please @davidtornado. He loves everyone all the time.
Ok, lets rock and roll.
Taco Bell Formula
(Yes, because adding ANOTHER MEAL is what America needs right now)
I am sure that everyone realizes Taco Bell is doing little more than rearranging about 6 ingredients into "new" formations and feeding it back to the general public. Its odd to think that this works but it does (what could be wrong with meat, beans, tortillas salt and cheese?). This is not exactly a pioneering feat. In fact, there are several other, well, systems, which employ what I would like to call the "Taco Bell Formula"
#4 Cell Phones and Personal Computers
Don't get me wrong, the Iphone is arguably the best phone-taco out there, but soon (very soon) there will be an innumerable amount of comparable beef and beans available on the market. All you need is a healthy mix of megapixels, touch screens, wifi, 3g, Internet browsing, applications, and you got yourself a Taco Bell Formula.
This sounds a lot like what happened with PC computers.  Sure there are gaming tacos and business tacos. There are net-tacos and sleek tacos. But, like the Gordita- that spongy beautiful creation- computers are the same taco filling just in a fancy shell. OH, but our beef is a LITTLE better this year. OH, our cheese is sooooo much smoother. OH, Our beans will serve YOUR specific purpose. Oh… wait… I'm still eating a taco.
#3 Social Networking

Facebook, Taco. LinkedIn, Taco. Myspace, gross ass Taco. Twitter, well.. A smaller portion Taco without meat, but still a taco. There are a few features you need to connect humans together in an online medium: status updates, biographies, profile pictures, friending mechanism, and search function. THAT'S IT. I want to know if the domain pooptacofriends.com is taken. If not, I hope you will all join me on pooptacofriends where we can share our steamy piles of refried beans together.
(It's almost sad. I have only gotten through two taco bell formulas and I am already re-using ingredients in my analogies. OH WAIT, that's the point).
#2 Politics

This has Taco written all over it. You have heard the same political catch phrases your entire life. You have heard the same political promises your entire life, not very mavericky is it?
Big government or little government?
Taxes or no taxes?
Death penalty or not death penalty?
Abortion or no abortion?
Guns or no guns?
Gays or no gays (marriage)?
Religion or no religion?
More military, less military?
How would you like your taco? Step forward to the next window to vote.

Sounds like a combination of meat and cheese to me; outmoded ideas, in a progressive time. Forgive my mini-rant, but It seems we are only presented with the choice of super mild or and super spicy sauce. Chances are 90% of us prefer something in the medium range.
#1 Every Song on the Radio
Most modern pop music is a simple combination of 4 chords, or beans, or poop… Popularly known as the "Axis of awesome." This is most easily shown to you by… well… this video… (for people viewing this on Facebooktaco.com you'll have to click the link. Sorry)
Pretty amazing. Do you find it unnerving that you have been spoon-fed formulaic music the same as you have been, well, "tortilla" fed Taco Bell? Scary. This goes without saying that I really love some of these songs. It's just a sad realization that they are practically the same.
Some months ago, I spent about an hour on the phone with a AR guy at a record company.  He was familiar with our music, and had listened to our stuff online. His only criticism was that we were not employing the Taco Bell Formula.
"Some of your songs are almost 6 minutes! The names of your songs are too weird. Some of the arrangements are a bit strange"
His advice was to completely re-tool our formula, Taco-it up a little…Uh… No thanks?  We like naming our songs weird things (the next single will be called "Pansy baby farts").
As a band, we have always simply played what we hear in our mind, and in our heart. We have no "agenda" in mind. We are not, in anyway, making songs from a recipe with beans and cheese. So, here's a promise, we will never be another Taco.  Suck it pop music.  Anyway, you guys seem to like it just fine.
Lagoon Featured Model: Bret Ford
Welcome to this weeks Lagoon Featured Taco, err.. I mean Model section. Actually, I'm quite kidding because Bret is far from a taco. These were some of the best pictures from the shoot. Clearly this first one is my favorite, the guy looks like Zeus. Strike that man down.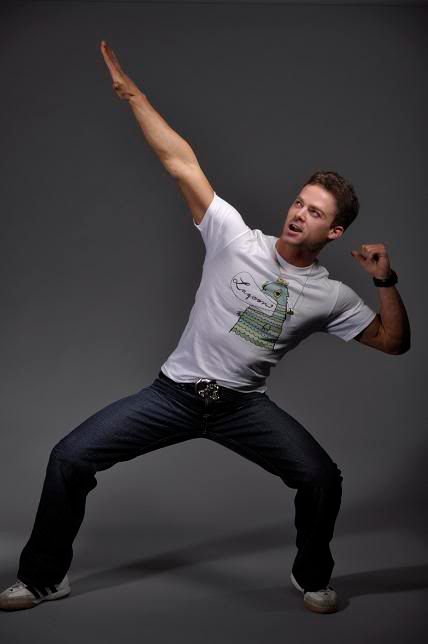 You can find more pictures on our facebook
We are going to keep a collection of ALL the tacos there for your enjoyment; for everyone's enjoyment.
We will be featuring one taco per week until we run out of tacos… or beans.
All jokes aside, Thank you so much Bret for doing this. Your photos were awesome.
Thanks again to Vanessa Athens @VanessaAthens for putting this together, and to Hansel Tsai for your photography skills.
Check our storefor frequently updated merchandise, and if you want the SEAFOAM shirt (a Jessica " Rad Taco" Frease design) you can get them from Café Press here: Cafe Press
Lagoon, not a taco, since 2003.
Wait… so you just incase you haven't had enough Lagoon ranting or blatant taco jokes here is all the varieties you can shake your stick at, err… shake "a" stick at. STOP SHAKING YOUR STICK.
(No tacos were hurt in the making of this blog, but they were referenced over 45 times…. And right now, @lagoonmarisa is counting to make sure that is an accurate statement…. just in case… taco taco taco taco taco)
Hi friends, Wow… This has been a pretty crazy couple weeks for lagoon. Lets just jump in.
In Case You Live Under a Rock
Before we get onto the NEW NEW stuff, here is what happened this week.  Episode II – This Life Owes You Nothing is out in Itunes. This song is in stark contrast to our first release. I hope you enjoy this melodic lovemaking session (just click the image and you'll FLY to itunes, it will even open it up for you, the only thing it won't do is wipe your butt… only @lagoonmarisa will do that).
Well… In case that wasn't enough… Also this week our first professional music video was released… Thank you to everyone who was in it… You guys were great! It really made the video something incredible. Very special thank you to @gustavecadet for his incredible directing skills, as well as @thehawkshow for flying out from LA to be in the video…
Well… without further delay and (in case you did not see it already) here is the video!
Lagoon "Heater Rabbit" from Tornado 72 on Vimeo.
(I have been getting word that SOME PEOPLE cannot view the vimeo site… well… aside from lagoon purchasing you a new computer and/or updating your browser for you, we have also hosted our video on the lawless romp that is Youtube )
Extension to our fans (who can write stuff,  unlike me apparently)
We love our fans. I can safely say we have the coolest and most talented fans imaginable. If you go to our homepage you will notice in our press section we have links to a featured number of our fan blogs. Needless to say, that section of our site is a bit… well… Outdated. As our fan base grows, evolves, gets prettier, I just wanted to remind any blogger that Lagoon will be happy to link your blog on our homepage.
What you gotta do?
Blog anything about Lagoon then email us at Band [at] Lagoononline [dot] com
(A hint to those of you who malfunction: please replace [at] and [dot] with their appropriate counterparts or the email will go somewhere really strange. Probably Pandora, that evil planet in Avatar or to your grandma's inbox and all prepostions will be replaced with "Shitfuck")
Ideas: Review a new song, review the video, just mention us, or make a lagoon action figure, make a lagoon inspired pasta dish, dress up as David, dress down as Pat, cross-dress as Marisa, catch and shave a cat, or pose nude in front of a mirror with the words "lagoon" written on you belly.
What do you get in Return?
A link on our homepage that generates nearly 1500 hits a day,  and a feature in our own blog… This very blog… The one you are reading now.
Why the hell are you doing this?
I scratch your butt, you scratch mine… I mean back… Ok I meant butt. I love having my butt scratched… BUTT SCRATCHA!? BUTT SCRATCHA!?
SHOW FEBRUARY 19th 2010
Wait… what? We actually have to play shows again!?!? Ha. Recording the album and making the music video has completely destroyed the time we have for playing shows. Unfortunately, for a musician, that's  where most the fun occurs. So, just to get back into the swing of things (we gotta ease into it, wouldn't want to break a hip) we are going to play a nice show with our good friends "The Narrow Channels" at a small grungy underground lovehole that is Cantab Lounge.
Details:
Friday February 19th, 2010
Cantab Lounge
738 Massachusetts Avenue
Cambridge, MA 02139
(617) 354-2685
10:00pm
We are playing one set, pretty short one, then we are going to drink the night away with everyone. Oh, isn't life grand? ISNT IT!? This is more like a party than a concert. ha.
Oh, and how can I NOT post this sweet poster again in the blog:
(a Jessica Frease design)
LAGOON FEATURED MODEL: Vanessa Athens
This is a very very very special featured model. Vanessa is the one that actually put together this shoot for us. She is an extremely talented singer and writer. I urge to take a look at her website and get to know all things that are Vanessa Athens. Oh… And she's hot too (Vanessa is one of those talented hot people that make the rest of our genetics look we were created from pond water and fecal matter).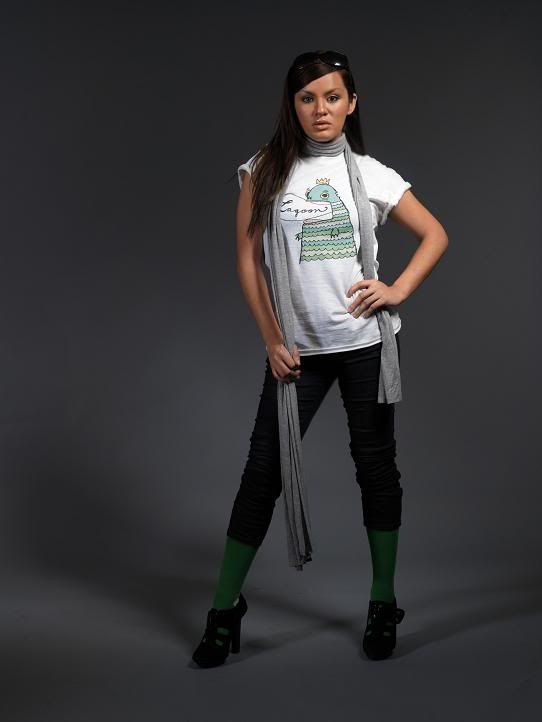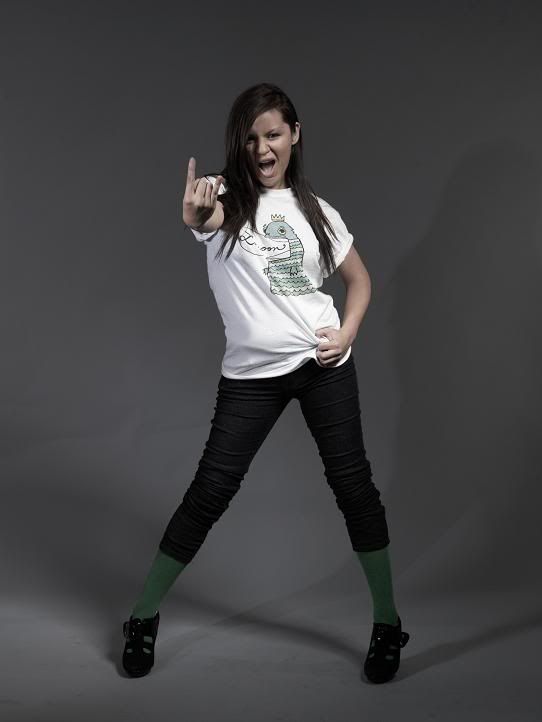 You can find more pictures on our facebook
We are going to keep a collection of ALL the models there for your enjoyment; for everyone's enjoyment.
We will be featuring one model per week until we run out of models… or weeks.
Lagoon LOVES Vanessa. We really do. You have done more for us than we could have possibly imagined.
Thanks again to Vanessa Athens @VanessaAthens for putting this together, and to Hansel Tsai for your photography skills.
Check our storefor frequently updated merchandise, and if you want the SEAFOAM shirt (a Jessica Frease design) you can get them from Café Press here: Cafe Press
=(
I know what you are thinking… Jake… this blog is already over!??! WHY!??! I cant get enough. Well… let me just tell you… we have "enough" to give you… SO TAKE IT… Ya.. you like that… TAKE IT AND SHUT UP… you tell anyone about this i'll kill you.
Hello. David here.
As if we didn't give enough praise to jF, here is another Seafoam for you. Please use responsibly.
This time Seafoam is on the prowl, hooking up the following (in no particular order): cougars with delicious young prey, peanut butter with jelly, Ernie with Bert, genitals with genitals, gin with tonic, sadists with masochists, lonely business men with alley ways and tea party members with low hanging sweaty nut sacks.
So put on your running shoes and we hope they're tied on tight! HAPPY VALENTINES HAPPY HAPPY VALENTINES HAPPY VALENTINES DaaaaAAAAAy!