So, you may have noticed that our blog was hacked last weekend. If you did not notice you are just NOT READING THIS ENOUGH OMG. Break
 After some brief notes, I am going to dedicate this entire blog to our would-be hacker. Exploring every facet of his being and probable motivation for tainting this exquisite place.
Break
SHOW
Break
Ok… This is easy… Tomorrow… yes TOMORROW, we have a show at the Cantab Lounge in Cambridge with our good friends The Narrow Channels.
Break
Poster design by David Ziggleman-Vollster Poleman Dingo:
Break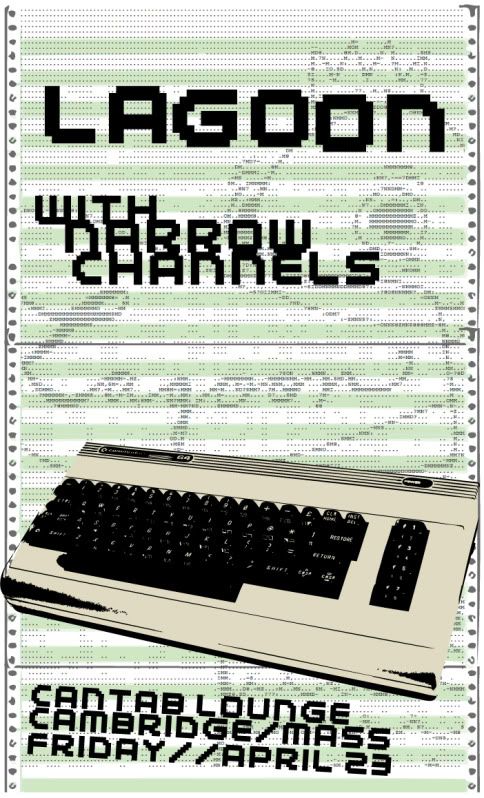 Break
Funny story, I walked into the Cantab to hang up these posters last week. I went downstairs to find "Mickey" the guy that runs the club. I walk into a pitch-black basement/bar and searched the wall for a light switch. Suddenly, I heard a voice "Hey Charlie, is that you."
Break
Ok, so I was a little scared. I told the guy I was just the bass player from Lagoon looking to hang posters. Turns out, Mickey was taking a nap on the stage. When he flipped the lights on I saw that he was playing jazz music from an old radio, and had some incense lit. I hung posters and got the F out of there. All this being said, I think it's going to be a great show.
Break
Break
DEAR HACKER WTF
Break
So, I guess I should be proud because hackers apparently only target blogs that are popular. This must mean you like me. You really really like me. In all honesty though, what the fuck? The fact that some douche makes a living by embedding fake Paypal code into websites makes me violently ill (the type of ill where it comes out of both ends, and you gotta use the tub and the toilet). The reason why this irks me so much is that we actually employ the REAL paypalfor all our donations; the primary way we get money for a craft. Thank you for shitting on our hard work and dedication to a non-traditional lifestyle. Sorry for any inconvenience this has caused you, our fans, the only reaons I live and breathe =(
Break
So, instead of having a pity party,  I have put it upon myself to find who this person is. Thusly, I have compiled a list of probably suspects:
Break
#1. The Hamburgler
 Break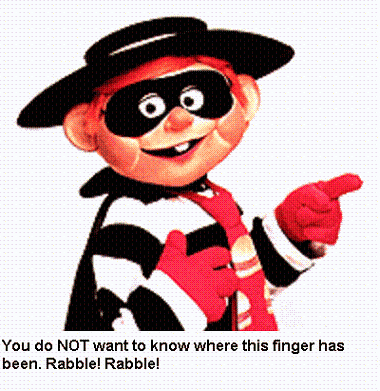 Break
Probably Scenario:
Two years ago, on the brink of death after a quadruple bypass, The Hamburlger re-dedicated his life to crime… Cybercrime. Pent up in his house, 300 pounds overweight, his only means of communication was a small Lenovo Laptop. He trolled the Internet for targets: people with views contrary to his own.
Break
Motivation:
Lagoon, innocently, has dedicated itself to the betterment of animal-kind in a number of ways (white heart video). The Hamburgler, angry that most of the band (sans Patmeatfaceeater) really does not enjoy red meat.
Break
The Crime:
Late one evening after eating some Ding Dongs, Licorice, and any other black and white themed food, the Hamburgler snuck onto our web-page by guessing Pat'spassword of "SillyNanny" and implanted the code. Rabble! Rabble!
Break
2. Nargels
Break
(You might be wondering.. well.. what does a Nargel look like? Just look in the mirror. Oh I'm kidding, actually they are invisible. So suck it. )
Break
Probable Scenario:
Sick of stealing socks and knickknacks from children, the Nargels set their target on something bigger: Google. Poised as Chinese hackers they attacked Google's central password server, only to get a hold of ONE password, which belonged to an unlucky Lagoon band member.
Break
Motvation:
 Seething with anger at their failure, the Chinese, I mean Nargles, became wrought with fury. They had to take it out on someone, that someone happened to be us.
Break
The Crime:
 Hiding in mistletoe and waiting for the right moment, the Nargels embedded the foreign code on our server. Needing money for boats and swimsuits, they hoped dearly we wouldn't find it.
Break
3. Gnomes
Break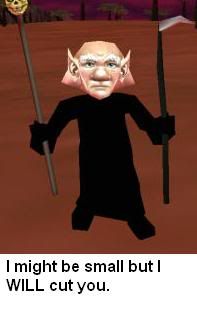 Break
Probable Scenario:
Grumpy, small, and wonderful tinkerers, these creatures put it upon themselves to tear down the very infrastructure that was portraying them as retarded old weirdos hawking cheap Travel fair.
Break
Motivation:
I have always made my love for the "David the Gnome" cartoon series a prevalent theme in everything I do. Turns out Gnomes hate David… Not David our lead singer, but David the Gnome. Gnomes might also hate David our lead singer too. Shit, I just don't know anymore.
Break
The Crime:
Late one night, Marisa was looking for a cheap hotel near a turtle farm in Winchester, New York. Unknowingly, when she clicked on that cute red capped little bastard she was PHISHED. All her passwords STOLEN. Our blog… COMPROMISED.
Break
4. Some Douche
Break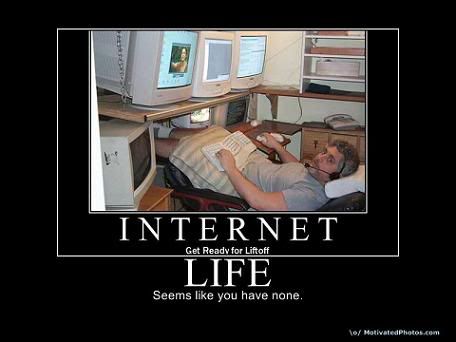 Break
Probably Scenario: 
Angry at life, society, the pressures of actually getting a real job, Some Douche learned how to hack wordpress blogs. Using Paypal as the bate, he would lure in Internet patrons to give up their passwords/logins.
Break
Motivation:
Seeing Lagoon as a both the paradigm of popular music and the epitome of physical excellence made this douche very angry.
Break
The Crime:
Targeting a blog that is intended for fun, and good nature, he sought to destroy one  this band's great portals to its listeners.
Break
This has all left me feeling both vulnerable and angry (kind of like last weekend, yuck yuck). I needed something to cheer me up. Aside from smashing my face into my keyboard repeatedly, I bring to you a new blog feature:
Break
Lagoon Cultural Models: Jersey Folk
Break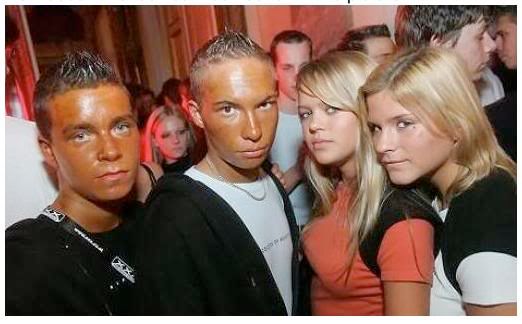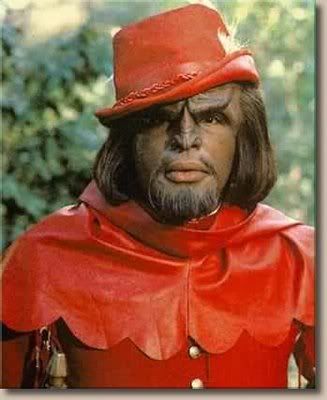 Break
POUAXCVPIOUKL:JSEFPOIUZXC:J APOIU XVPIOUAE:LKAJ VEPIOU:
Hi friends. What a week. I mean WHAT A WEEK. I love you Saturday. You make every other day seem so inadequate. Just like… I'll leave that analogy at that.
So how are you? You get that "thing" removed yet?
Band NEWS
Hi. We decided that going until JUNE to play our next show was far too long. So, we booked another shin-dig at the Cantab lounge for Friday April 23rd.
I apologize for @lagoonmarisa's inability to take pictures
The show details are not nailed out. I will be making a facebook event group with all that fabulous stuff, so come join us. Like last time, expect a small packed bar that is very loud with poor sound quality, cheap drinks, and men that comment on how the color of your scarf looks like "pussy." Luckily I wasn't offended. Actually nothing offends me anymore. Except people that wear too much perfume, that is horribly offensive. MY BURNING OLFACTORIES.
Ipad Fever!?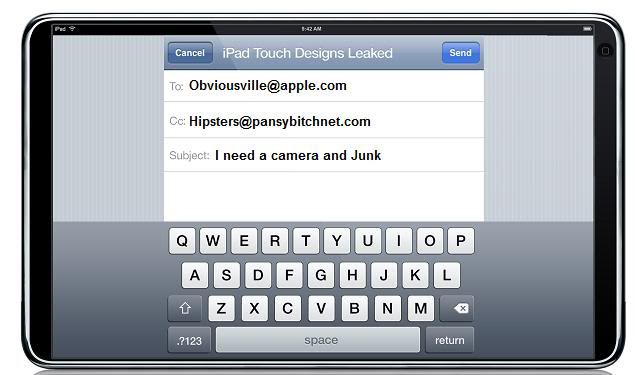 I do not understand the buzz about this. It is missing basic hardware, and falls into some gray zone between a computer and a book reader? To be honest, I think Apple really doesn't care. They know they can release a quasi-cool item and every hipster will buy one as a coffee table accent. Now, granted, it's neat, it's sleek, it's fast, it does what it is supposed to do well (which most Microsoft/windows based items simply cannot say), but does anyone NEED it?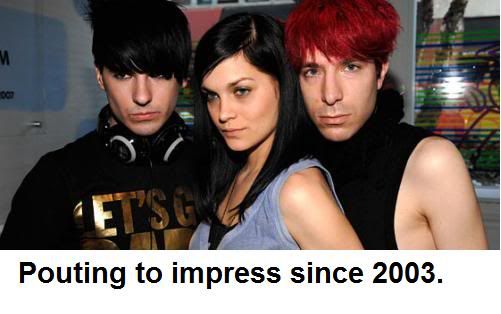 There is an argument to be made here that hipsters simply NEED Apple devices to survive. Some medical documents (published by the AMA) have suggested that Hipsters blood is part Apple, called Iblood. Like vampires they simply cannot survive without being surrounded by and in constant contact with Apple devices. Side effects of this condition are easy to spot: Shrinkage of jeans, Ironic facial hair growth, Pompous attitude, plaid, neon sunglasses, and no testicles. Removal of these individuals from their environment will often kill them, or in some cases cause them to vomit from awkwardness when they realize, blatantly, that they are simply devoid of any real creativity, and have just been following a trend.
Here is what Apple, or someone ( I don't care) needs to create: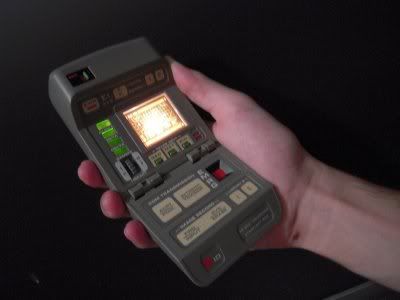 "The tricorder incorporates several sensor clusters, multi-channel communications assemblies, and multiple databank modules. Encompassing visual displays and standard graphic touch pad interface, it provides easy means for on the spot archive retrieval, the recording of away mission events, and constant scientific measurements including biological, geographical or meteorological. Tricorders could also be used for tasks such as recording time trials or interfacing with starship systems such as forcefield controls. They are also capable of playing holographic messages and feature a built in universal translator"
(It takes a different breed of nerd to write this shit up, don't get me wrong, I love it, I love Star Trek, but good lord you gotta be nerdy)
Now, I know most of these technologies do not exist, but I KNOW for a fact, with current technology they could make the laptop, the digital camera and the cell phone obsolete with one device. The specs on even an Iphone would make my first computer look ridiculous. So Apple, stop fucking around, stop releasing intermediate luxury buttpuff devices, make the Ieverything and turn us all into hipsters.
This week's Featured Model: Irony
Instead of doing this week's model, I am just going to post more pictures of Hipsters.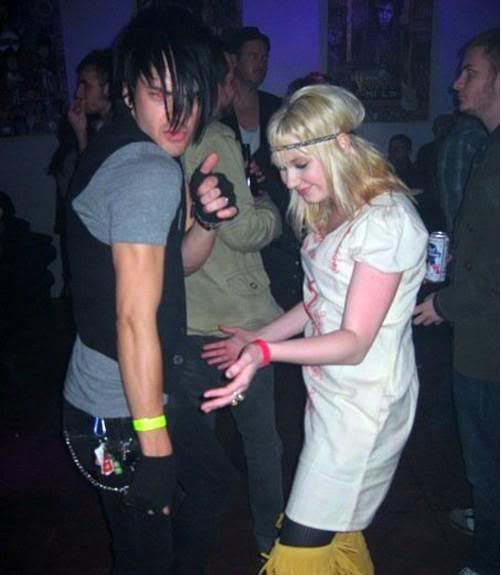 Come join us on things with other stuff in it: