OH MY IT HAS BEEN FAR TOO LONG!
So… what happened?
Well, a couple things:
1. I went on a fatcation. That's slightly different from a vacation; you replace all other physical activities with eating.
2. @davidtornado broke the blog. I would be mad at him but he was trying to make it better. And by better, I mean he was going to implement a poop colored theme. Sawweeeeetttttt.
I have missed you so much. What have you been up to? Hahaha, like you can actually talk back to me. I feel like you're the type of person that also names their soap. How's Charlie… you know… Charlie your soap bar?
WE'RE MOVING…. NOT FAR…. NOT BACK TO TUCSON
So after 2 years in our current home we decided to vacate. As sad as it might be… All of the Lagoonies will not be living together. @Davidtornado and his wonderful wife Heidi are headed to the quaint and hip locale of Jamaica Plain. Me, @lagoonmarisa, and @macpattys are headed to the boisterous party central area near the BU campus (I expect Pat and I to be drinking nothing but $2.50 PBR's for the next year or two).
Looks like we are going to start up playing shows again in June after the album is done…
Wait… did you catch that…
I said DONE.
So, although you might think we have been slowly drowning ourselves in malt, liquor and any combination of the two, we have actually been working steadily on the album. We only have ONE SONG left to record and send off to LA.
If you are wondering about the process… let me explain. We record the songs. We send the tracks to my good friend Jeff in Hollywood, who then rubs himself all over them. Finally we master them, and they come out sounding like our last two singles: New Singles
Here is a photo of Jeff in action: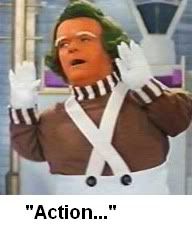 HOLY SH*T PEOPLE ACTUALLY DID THAT?
So, this section of the blog was inspired by  watching the national geographic channel in flannel pants. I happened to flip to this amazing documentary called "Wild China." All I can say is, "WOW." Aside from the awesome wrinkly old dude who uses sparrow-nesting omens to plant his rice crop, there was an insane visual representation of the Great Wall.
Uh… over 8,000 kilometers built by hand. For a second ( a brief second), I was so utterly disgusted by my own milkshake drinking laziness that a popped out of my couch groove. As I grew faint from the violent way I disrupted by posture, I began to wonder about what other fantabulous things people have built?
#4 Angkor Wat?
Why it's cool?
Built initially in 1113BC this thing is old, I mean… even older than @davidtornado. Not only that, the towers look like penises or boobs. Anything that can look kinda like a penis and kinda like a boob has to be awesome.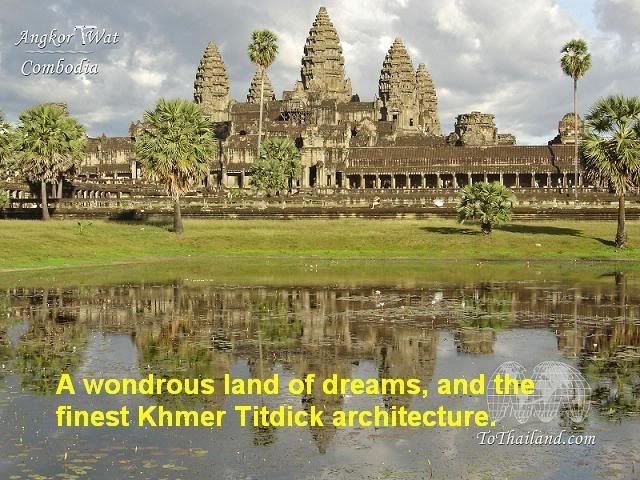 What was it?
Part city capital- part religious center-all awesome.
What is it now?
A place to take your snot nosed kids… as long as you are willing to brave Cambodia, malaria filled mosquitoes, and 600,000 other tourists.
#3 The Acropolis
Why it's cool?
First settled in 5000 BC, it houses one of my favorite structures: The Parthenon. This gigantic marble structure was built to honor Athena. She is so awesome… She popped out of Zeus's head fully armed, and even gave birth a child through her leg. Immaculate? Oh ya.
What was it?
Aside from having the most awesome name on the list, this hilltop was the cultural center of Athens Greece, the modern day equivalent to say… well Capitol Hill minus the partisan assholes it now harbors. Yes that was a political slight… in some way. Err, ok…
What is it now?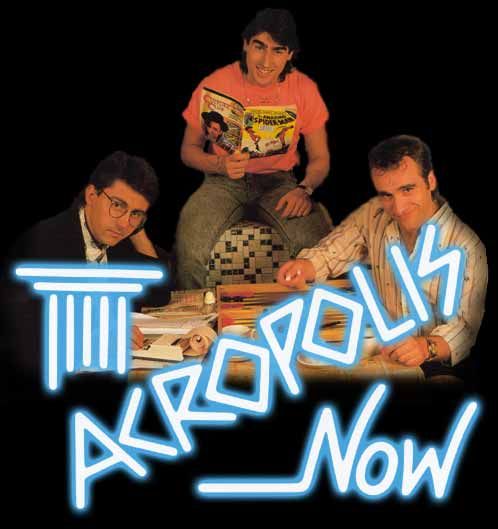 This wonderful Show went on from 1989 to 1992 (and this is not a joke).
Here's a brief synopsis:
 Papa departs on a visit to his beloved Greece, but his heart stays behind in Melbourne, Australia. Rather than entrust his beloved Acropolis café to his only son, Jim, he insists on putting someone more sensible in charge. Jim's pal, Ricky, has brains – he's been a College student! But even Ricky can't restrain Jim from going ahead with a great new plan… Jim wants to make the Acropolis the 'in' place to be seen – resulting in a goldmine, mate! He renovates and renames all that's left of Papa's quiet domain, except his trusted waiter, Memo, who's the epitome of the Greek male. "Acropolis Now" is born. But where are the yuppies? Family and friends are still dropping in for the occasional free meal. Ricky can't see any profits, and Jim can't get away from his other inheritance – being Greek.
#2 The Pyramids at Giza
Why is it cool?
It's a big fucking Triangle, or Pyramid rather. It's big… It's pointy. How cool is that though. Honestly, so cooooool. Some things are just better when they are big. Yuck Yuck.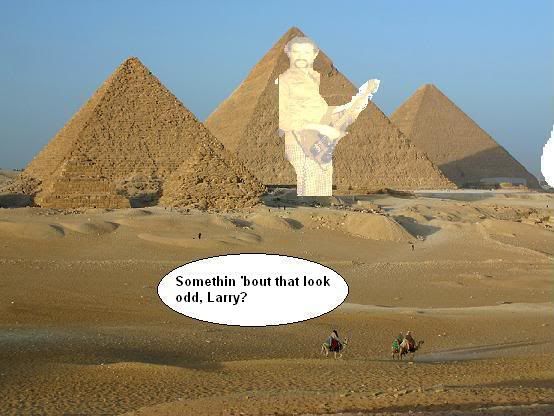 What was it?
It was a place for my ancestors to die, and for Egyptians to pay homage to pharaohs. It's funny to think that now-a-days, when people die, we either burn them or chuck em in the ground in a box.
Sad, no one is going to build you a GIGANTIC STONE PYRAMID are they? Imagine if people starting building your tomb the day you were born. Thousands of slaves working and smoothing limestone blocks. Uh… That is such a very odd thought.
Also imagine getting buried with all your worldly possessions? A chamber full of old video games and unused Kayak racks. It sucks even more for the people who outlive you: No inheritance, no extra goats, no extra wives. I am not going to lie, that would work in preventing trust-fund babies like my landlords from being born.
What is it now?
Same shit, different day. No honestly, it's amazingly well preserved. I am starting to think my answer to "what is it now" is going to be the same for all of these. IT'S A DAMN TOURIST ATTRACTION. Nice category Jake… grr..
#1 Chichén Itzá
Why is it cool?
The coolest thing about Chicken Pizza, aside from being gigantic and stone, is that it was where the Mayans sacrificed humans. Lets just go down our list of awesomeness shall we?
Gigantic – Check
Man-Made – Check
Killed Humans – Check
Played games with their heads – Check
Hidden in the Jungle- Check
Panthers – Check
Mel Gibson movie made about it? – Check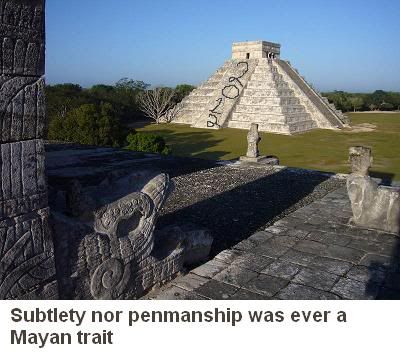 What was it?
Part temple, part city, this place was fed water year round by converging underground rivers. Until… you know, when the Mayans decided to fly off in their space ship and make stupid predictions about the future that would ultimately lead to John Cusack playing a lead roll in an action film. I am sure if they realized that was going to happen, it would have been more like 2212. Long after John was dead.
What is it now?
No longer as awesome, because it has been associated with John Sucksack.
So, dont leave me, please…. baby… dont… DONT LEAVE ME
If you enjoy this blog, our music, and general distaste for anything John Cusack has done after High Fidelity please join us on these fabulous social networks.