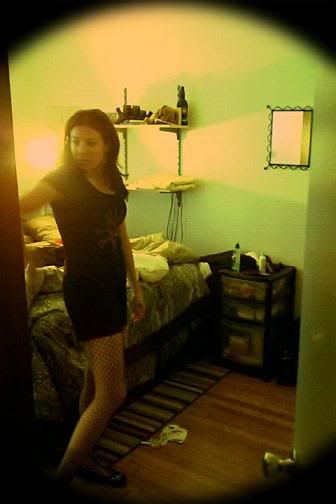 (Marisa getting ready to rock)


 
Show Review!


On the hierarchy of "losing things" your vehicle tends to be a priority, so you could imagine our amazement when we walked out to corner to find that our extremely large bright red van missing.
 


 
"Hum… I know for a fact I parked the van here," said Pat.
 
And then it started raining.
 
Marisa had already claimed my umbrella for her hair which was frizzing itself into a knot. The rest of us reached for our phones and madly started googling. I think my first entry was "My can was Towde" (Give me a break, it's a new phone and I am just learning). Within minutes, we determined the Red Beast was being held at a nearby impound lot.
 
With less than an hour until we had to load in for the show, we were all happy that retrieving our van was relatively easy. Handing over money for something we never wanted done in the first place proved to be more difficult. I remember the stale impound office room, at least one sweaty overweight man judging us, while the other happily rang Pat's credit card. $$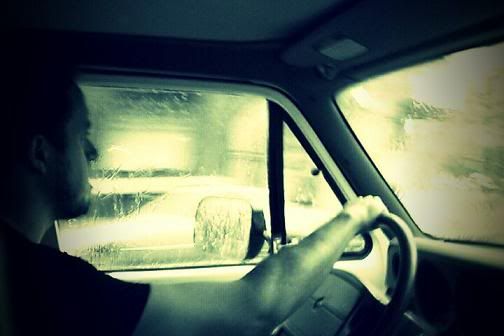 On our way to get our equipment, I remember staring out the window hoping that this was the last strange thing to happen that night.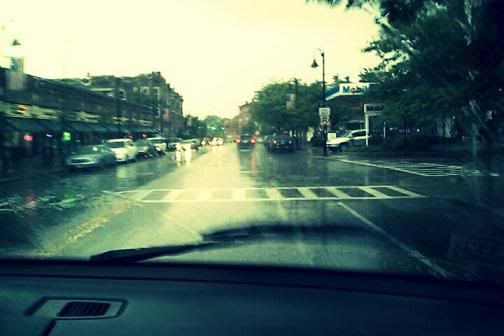 A few seconds later we lightly struck a mail truck (Incriminating picture has been purposefully left off).
 
When we arrived at the Middle East I felt much more at ease. We spent some time enjoying drinks and food in the lobby with some friends. In retrospect, beans, grease, and heavy spices were probably the last thing I should have eaten. I did not know that the stage was going to sweat up like a sauna… I got very few hugs after the show. David got a lot of hugs…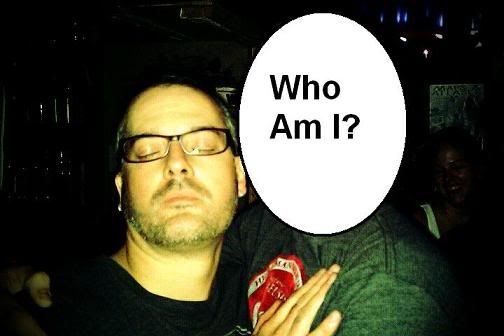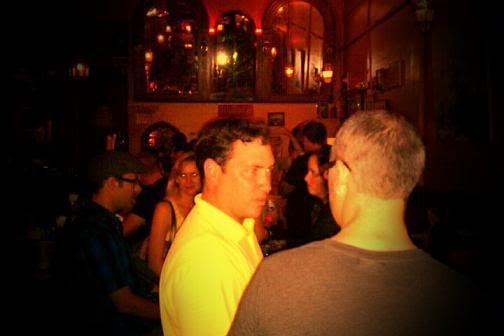 The concert went very well. I should have brought up a second bottle of water (or beer?). If one were to judge our performance based on how much bodily fluid we were covered in, I would say we did swimmingly.  Things got even more interesting the second we got off the stage. I had an argument with the booking lady, Pat had an argument with a cab driver, everyone else drank  and slipped away.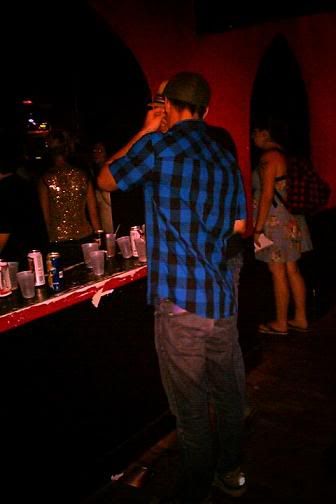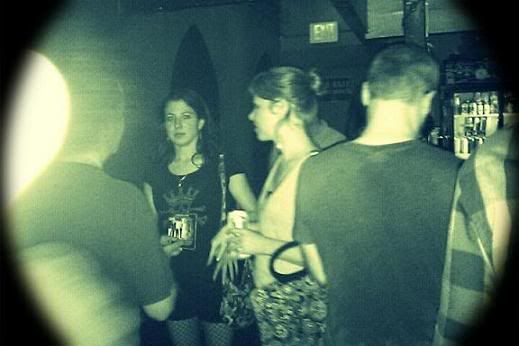 No Bodily Harm 

Let us for a second return to our previous graph.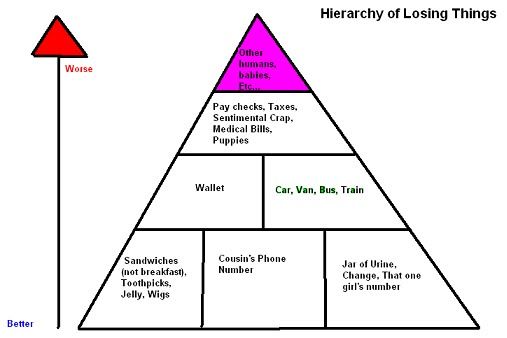 It's not something we did on purpose, but in the mess of loading out our equipment, recounting the night's activities, and drinking we lost someone. I mean, full on lost someone. Let me clarify, it's not that we just "left" someone at the club or at the practice space. We simply lost a human being. They got out of the van when no one was around and just wandered off. It is the exact same feeling you have when you lose a dog, a drunk dog, a large drunk dog, a large really drunk dog that's actually a person.
 
We managed to scrounge up a couple large Mag-lights and began scouring the neighborhood. I think David's neighbors thought:
 

A. We murdered someone and was burying them in a hole dug from inebriated screams.
B. We had lost our dog, but we were going about retrieving him in a way that would simply scare him more.
C. We were so drunk that we thought flashlights talked to Jesus.


Now, the most interesting fact is that this person (who shall remain namless) some how slipped passed all our searching, responded to ZERO name calls, ducked under the cover of the night and crawled BACK into the rear of the van. Pat, who was driving, suddenly realized some other human had just flopped down on the cold metal floor. He was now asleep. We had found him.
 
Where he was, what he did, and why he did it shall remain a mystery.
 
As we pulled away, David texted me almost immediately after. Apparently a bat had gotten into his house. If this had anything to do with the fact we covered the True Blood theme song at the show I don't know. I would like to think it did.
 
****Imagine X-Files Theme****
 
And now for a picture trip through the rest of our weekend.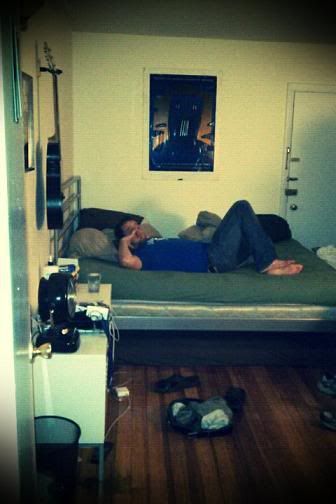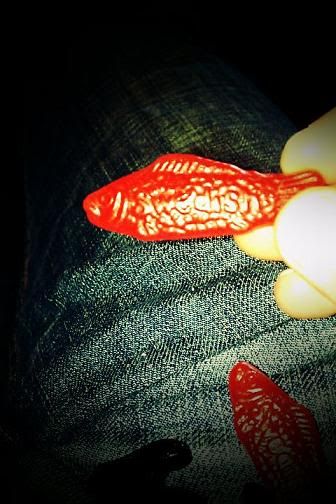 COME SAY HI ON THINGS