Hi friends, Wow… This has been a pretty crazy couple weeks for lagoon. Lets just jump in.
In Case You Live Under a Rock
Before we get onto the NEW NEW stuff, here is what happened this week.  Episode II – This Life Owes You Nothing is out in Itunes. This song is in stark contrast to our first release. I hope you enjoy this melodic lovemaking session (just click the image and you'll FLY to itunes, it will even open it up for you, the only thing it won't do is wipe your butt… only @lagoonmarisa will do that).
Well… In case that wasn't enough… Also this week our first professional music video was released… Thank you to everyone who was in it… You guys were great! It really made the video something incredible. Very special thank you to @gustavecadet for his incredible directing skills, as well as @thehawkshow for flying out from LA to be in the video…
Well… without further delay and (in case you did not see it already) here is the video!
Lagoon "Heater Rabbit" from Tornado 72 on Vimeo.
(I have been getting word that SOME PEOPLE cannot view the vimeo site… well… aside from lagoon purchasing you a new computer and/or updating your browser for you, we have also hosted our video on the lawless romp that is Youtube )
Extension to our fans (who can write stuff,  unlike me apparently)
We love our fans. I can safely say we have the coolest and most talented fans imaginable. If you go to our homepage you will notice in our press section we have links to a featured number of our fan blogs. Needless to say, that section of our site is a bit… well… Outdated. As our fan base grows, evolves, gets prettier, I just wanted to remind any blogger that Lagoon will be happy to link your blog on our homepage.
What you gotta do?
Blog anything about Lagoon then email us at Band [at] Lagoononline [dot] com
(A hint to those of you who malfunction: please replace [at] and [dot] with their appropriate counterparts or the email will go somewhere really strange. Probably Pandora, that evil planet in Avatar or to your grandma's inbox and all prepostions will be replaced with "Shitfuck")
Ideas: Review a new song, review the video, just mention us, or make a lagoon action figure, make a lagoon inspired pasta dish, dress up as David, dress down as Pat, cross-dress as Marisa, catch and shave a cat, or pose nude in front of a mirror with the words "lagoon" written on you belly.
What do you get in Return?
A link on our homepage that generates nearly 1500 hits a day,  and a feature in our own blog… This very blog… The one you are reading now.
Why the hell are you doing this?
I scratch your butt, you scratch mine… I mean back… Ok I meant butt. I love having my butt scratched… BUTT SCRATCHA!? BUTT SCRATCHA!?
SHOW FEBRUARY 19th 2010
Wait… what? We actually have to play shows again!?!? Ha. Recording the album and making the music video has completely destroyed the time we have for playing shows. Unfortunately, for a musician, that's  where most the fun occurs. So, just to get back into the swing of things (we gotta ease into it, wouldn't want to break a hip) we are going to play a nice show with our good friends "The Narrow Channels" at a small grungy underground lovehole that is Cantab Lounge.
Details:
Friday February 19th, 2010
Cantab Lounge
738 Massachusetts Avenue
Cambridge, MA 02139
(617) 354-2685
10:00pm
We are playing one set, pretty short one, then we are going to drink the night away with everyone. Oh, isn't life grand? ISNT IT!? This is more like a party than a concert. ha.
Oh, and how can I NOT post this sweet poster again in the blog:
(a Jessica Frease design)
LAGOON FEATURED MODEL: Vanessa Athens
This is a very very very special featured model. Vanessa is the one that actually put together this shoot for us. She is an extremely talented singer and writer. I urge to take a look at her website and get to know all things that are Vanessa Athens. Oh… And she's hot too (Vanessa is one of those talented hot people that make the rest of our genetics look we were created from pond water and fecal matter).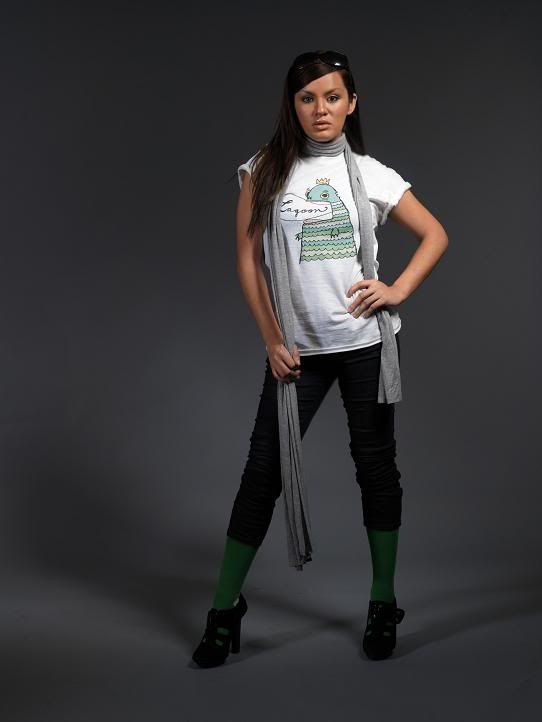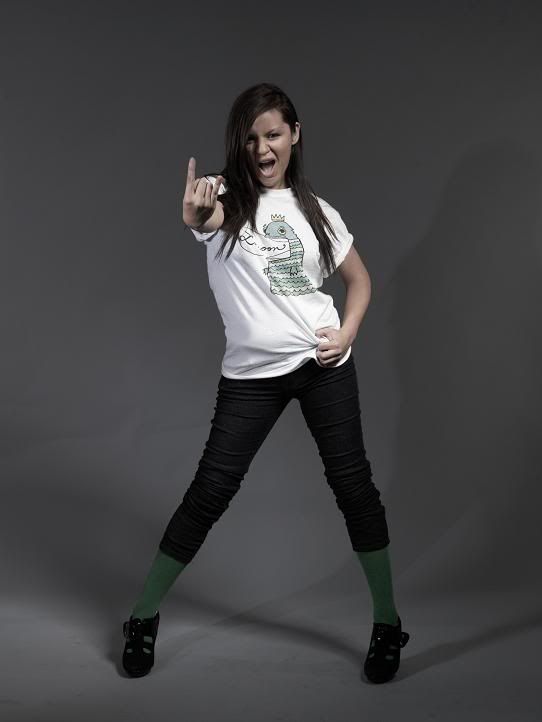 You can find more pictures on our facebook
We are going to keep a collection of ALL the models there for your enjoyment; for everyone's enjoyment.
We will be featuring one model per week until we run out of models… or weeks.
Lagoon LOVES Vanessa. We really do. You have done more for us than we could have possibly imagined.
Thanks again to Vanessa Athens @VanessaAthens for putting this together, and to Hansel Tsai for your photography skills.
Check our storefor frequently updated merchandise, and if you want the SEAFOAM shirt (a Jessica Frease design) you can get them from Café Press here: Cafe Press
=(
I know what you are thinking… Jake… this blog is already over!??! WHY!??! I cant get enough. Well… let me just tell you… we have "enough" to give you… SO TAKE IT… Ya.. you like that… TAKE IT AND SHUT UP… you tell anyone about this i'll kill you.
-
You!
_
-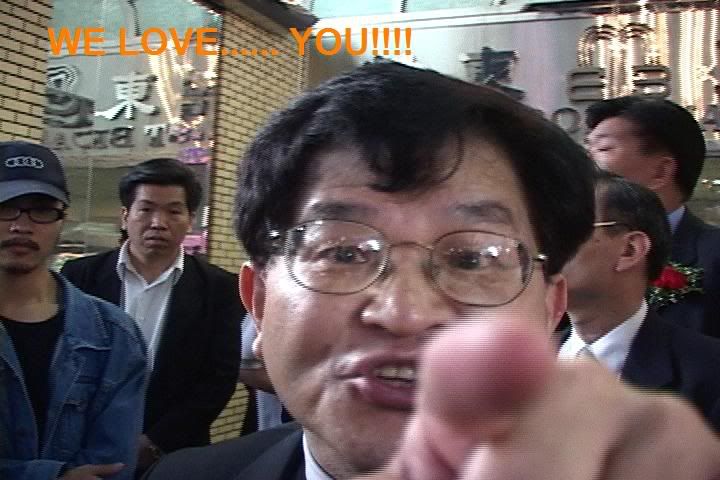 Hi. Let me digress for a moment, and forgive me if I start to sound a little like an NPR pledge drive. It's the holiday season. It's the season of saying thanks, and that's exactly what I want to do. It's been an amazing year. Many of you got this same sort of thing sent your email from our email list (http://www.lagoononline.com/), but I really feel like we owe it to you. You are the only reason we do this.
There are many nights after I come home from work completely exhausted and I find that David is down in the basement so entrenched in his music that it would take a bomb to pry him free. Marisa, and Pat are talking gingerly about our next song, our next show, and their next instrument. This is what it is like living in the Lagoon House. We are not supported by a label or a record company, we have done everything up to this point on our own. We all spend every free waking moment of our lives dedicated to making music, and it is simply because we love it and love making something you enjoy.
All we ask in return, as has been the case since the beginning, is that you help spread our music around by telling friends, tweeting, facebooking etc… That's how things get started. If you have enjoyed our music, our blogs, our graphics, and our penchant for buggery this past year please tell a friend =)
Oh ya… HAPPY HOLIDAYS YOU WANKERS!
Which brings me to my next little bit…
_
-
EPISODE 1 – Heater Rabbit
Many of you now realize our first single off our new album is out and ready for download off of Itunes, and through every other possible medium. I am sure many of you have already got it. However, as the Lagoon'ies sat around playing music and watching TV last night we got to thinking.
"What if release our new songs, our new album, one by one, as a stream of music."
I posted the idea to twitter, and facebook, and almost instantly we got a lot of positive feedback.
So… Starting today and until we finish the production of the album we will be releasing songs as they are finished.
It will be a live stream via our blog, facebook, myspace, email list and most certainly twitter.
So please enjoy, Episode I – Heater Rabbit Get it on Itunes here
_
-
Lagoon Featured Model #1 – Juliana Pfeffer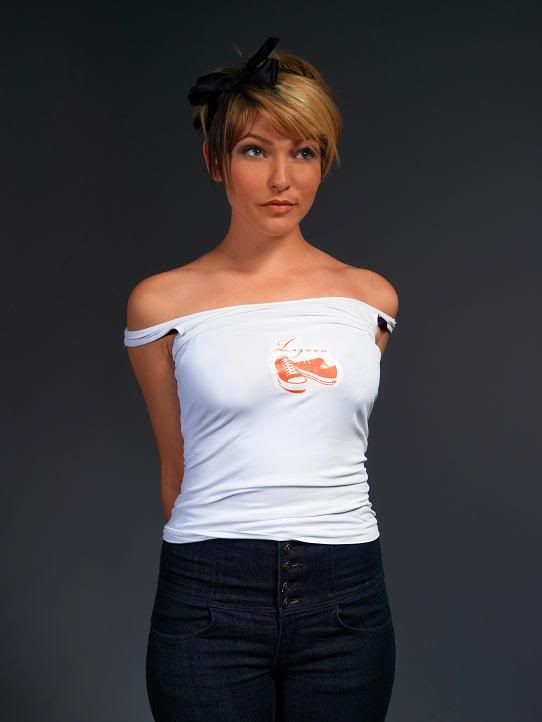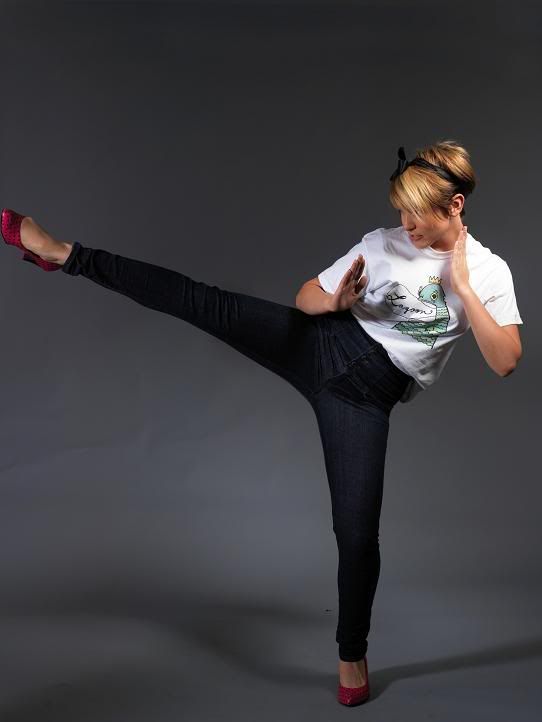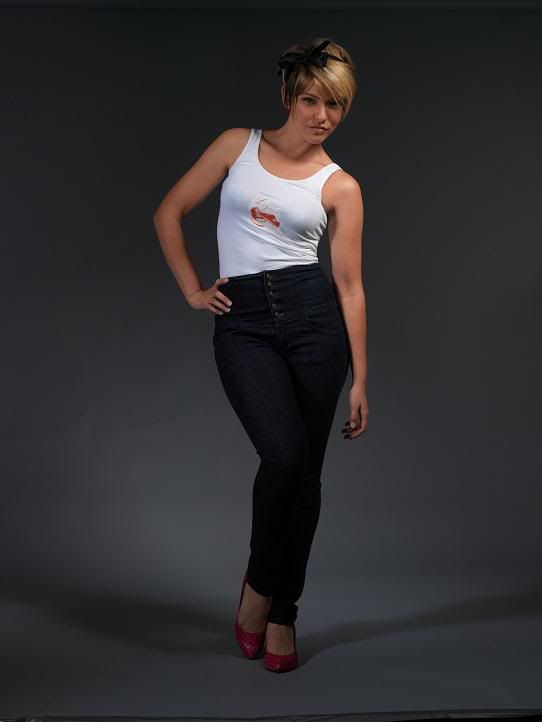 You can find more pictures on our facebook page at www.facebook.com/lagoonband
We are going to keep a collection of ALL the models there for your enjoyment; for everyone's enjoyment.
We will be featuring one model per week until we run out of models… or weeks.
Thank you very much Juliana for taking such incredible pictures. Thanks to Vanessa Athens @VanessaAthens for putting this together, and to Hansel Tsai for your photography skills. If you like the tee-shirt… well too bad, we sold out of those tank tops in concert. Ha. But you can check our store for frequently updated merchandise, and if you want the old SEAFOAM shirt you can get them from Café Press here: Cafe Press
_
-
THE HAWK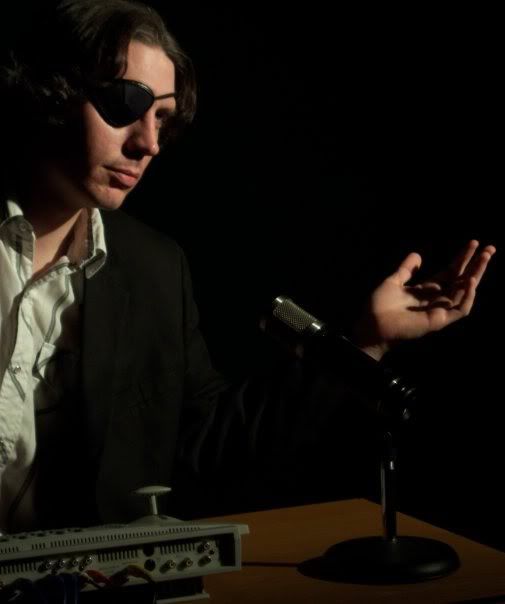 Wrapped in mystery, shrouded in the night, The Hawk.
We are so incredibly excited that The Hawk from @Thehawkshow and @realsunsetstrip is coming out from LA to be in our music video. The video will be filming in early January thanks to @gustavecadet , and we will be using our new single "Heater Rabbit."
If you have not heard about it, check out the Hawk Show Wednesday's at 12am EST 9pm PST live over the Internet, complete with band interviews and talk show style hilarity… Actually… it's beyond talk show… Thanks beautiful Internet and your complete lack of censorship, you make my soul happy.
http://www.twitter.com/thehawkshow
http://www.facebook.com/thehawkshow
_
-
A little story.
So last week I flew home to visit my parents. I know you're thinking "aww cute he has parents." But seriously, stop. The trip was actually wonderful. However, the flight home was not.
When you take Southwest Airlines you can get a good idea of who you are going to be flying with because… well… They line you up like cattle and herd you into the plane. So, when I saw 40 or so kids carrying musical instruments I knew that I was about to partake in a flight full of band camp students.
Normally I can sleep through anything, but the jingle of Nintendo DS games, the jubilant screams, and the kid next to me that only ate the cheese out of his Ritz crackers and then discarded the lifeless shells onto the floor, made it impossible for me to get any rest.
The one time I actually did dose off, I was suddenly shocked out of my repose by the feeling of hot chocolate streaming down my thigh. The young lady next to me had apparently lost her battle of "Mario Kart" and felt it necessary to wack her drink onto my leg.
Through a smile full of braces she professed, "I would have wiped it up, but you were asleep and I did not have a napkin."
*Sigh*
My stop in Chicago was brief. The captain congratulated the band camp students. I sat shivering in my now extremely cold chocolate pants, and then my loud but musically inspired friends piled off the plane.
I don't remember take off because I was asleep, but I do remember 10 minutes after when the man immediately in front of me began projectile vomiting. The smell alone made me a little queasy. And through eavesdropping, I found out the guy had a serious inner ear problem and this happens on every flight.
Here's a good idea. Don't fucking fly. Just like a scuba diver who cant swim, just don't fucking fly.
When we landed there were paramedics waiting for the guy. This made me feel a little bad about cursing his name every 3 seconds, but… only a little…
So happy to be home.
Wowey, it's been too long! Sorry I have not been writing as much… this whole "HOLY CRAP LIFE IS REALLY POUNDING IT TO YOU" thing is taking its toll on my creativity.
However, we have a lot of band related nuse… nuse? News? There we go.
LAGOON MODEL SHOOT
Sometimes friends of the band go out of their way to do something nice for us. We are lucky to have such an eclectic fan base.
Most recently, my good friend Vanessa Athens (@Vanessaathens) did something amazing… Truly amazing. Not only is she flying through Los Angeles's ranks as the coolest person alive, but she spent a great deal of time putting together a Lagoon Photo Shoot using some of our Teeshirts and 15 of LA's finest models. Needless to say, the band was blown away by not only the sheer number of photos (over 600), but also the effort and generosity Vanessa and all the models showed us.
Starting next week as a way to repay their hard work (before we are all sipping fine wine at a red carpet party), we will start featuring the models on all of our social networks. we will be tweeting pictures, and linking the rest to our facebook (www.facebook.com/lagoonband) and our blog, where you can view the entire collection.
So here's a very special thanks to all of you:
Production Manager: Vanessa Athens www.vanessaathens.com
Photographer: Hansel Tsai www.hanseltsai.com
Angie Abana – Professional Editor & Model
Bahar Barkzi – Model
Bret Ford – Firefighter & Model
Chris Kovacs – Actor/Model
Daniel Conners – Actor/Model
Isaiah Lucas – Model
Juliana Pfeffer – Model
Kevin Sullivan – Professional Diver & Model
Lydia Muijen – Actress/Model
Mariel Gomsrud – www.gomsrudtwins.com/mariel
Melissa Temps – Model
Miranda Hazen – Model
Phoenix Skye – Model
Clinton Brandel – Model
Josh Duhon – Model
Vanessa Athens – Singer/Model/fucking amazing
Here's a taste: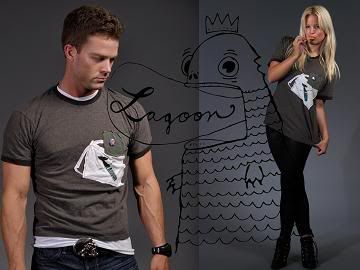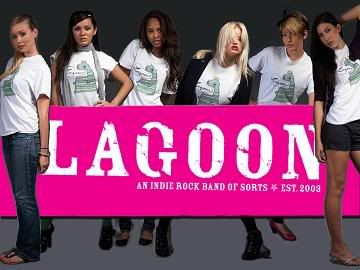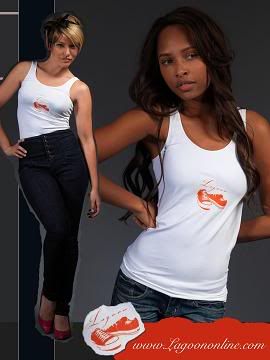 Interested in getting yourself a SEAFOAM teeshirt? Go here =)
Interested in some of our "ONE OF A KIND" shirts, check out the store on our homepage: http://http://www.lagoononline.com/html/store.html
And stay tuned for all the featured model pics!
MARISA IS A TURTLE FREAK
As you know, or if you didn't know you just don't pay enough attention to us, Lagoon dedicates a great deal of its energy trying to raise awareness for the mistreatment of animals, well… Creatures in general. Recently, Marisa (@lagoonmarisa) went to Georgia to visit the Sea Turtle Center, which specializes in rehabilitating sick turtles. (www.georgiaseaturtlecenter.org)
Here are some pictures, look at their sweet faces: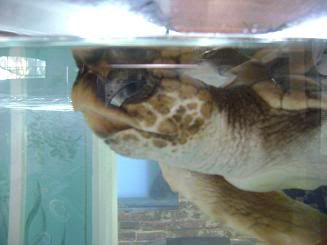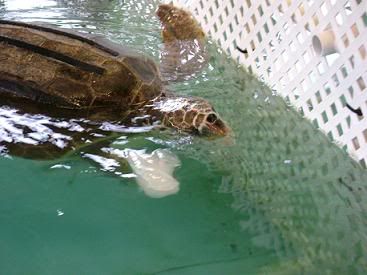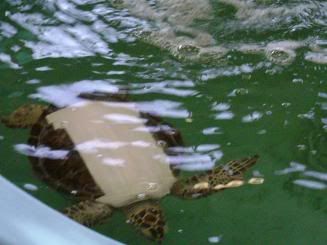 If you head over to their website you can learn about some of their patients, my favorite being 2007's patient of the year named "Griffin"
"Griffin was originally stranded off Daytona beach and was taken to the Volusia County Marine Science Center. He is unable to dive and can not eat on his own. After several weeks, the staff there decided that they would like to transfer him here to see if new eyes could help find the mystery problem. We received him, and after some initial xrays found he has a lot of gas in his GI tract, and treated him for a bacterial infection…"