Hi friends. I am sorry this is late. It's a good kind of late… Not the "oh crap time to buy a preggo test" kinda late. If that last comment did not give it away, this blog is intended for adult audiences, or rebels.
HAPPY BIRTHDAY PATTY
Our wonderful, skillful, and recently tan guitarist @macpattys turned 30 today. Amazing. I am really happy that 30 is the new 20, which makes 20 the new 10 and explains why I act like a 16 year old and my pubic hair has still not filled in. PATCHY.


This weekend the goons went out for a night of drinking (Except for @lagoonmarisa who was living it up in LA with @thehawkshow and rubbing elbows with big wigs and making fart jokes inappropriately) That's why this update is late. That's why my head still hurts. That's why I shaved my mustache? GOULET!
Go Speed Racer, go!
Hi. So… You might wonder why the next single hasn't already come out. Well… This is the exciting… We are literally a few weeks away from having the ENTIRE album recorded. We made up a lot of ground these last few months not playing shows, so the next release of Lagoon music "should" be the full album. Which I know you are all excited for. Which I know you really really really really want. Which I know you can barely contain yourself thinking about. Which I know, personally, makes me happy.

 

To tide you over, since it's going to make a while to mix/master the new material, I would like to reiterate that our first two albums are free on our website. GO LOVE ON IT.

Also, we had a great show last weekend and it was great seeing everyone! Also, thanks a bunch to The Narrow Channels for having us out. If you haven't already, be sure to go check out their myspace, love on their music too. I am really excited to hear their new stuff.
How Many Times Does it Take??!!
Here is a bit of truth: I don't care how much you LOVE a wild animal, one day it will kill you. Why do people think that if they care about an animal enough it will forget that it was designed (genetically) to eviscerate and eat other things?




Yes, I am directly referring to what happened recently when an orca whale killed a trainer at Seaworld. I would like to quote an interview from the Associated Press. This is what Seaword released as the reason the whale bit Dawn Brancheau's neck.

"Brancheau reportedly had that long ponytail that the whale grabbed onto because she was growing out her hair to donate it to "Locks of Love" for cancer patients."

Yes, and by the same logic this whale must HATE cancer patients. Fucking cancer loving head-eating whale. It could not possibly be the fact Seaworld has incarcerated an incredibly intelligent vicious SIX TON eating machine in a pool, so your snot nosed ice cream eating little cretin can giggle at it.

Don't get me wrong, my first stuffed animal (which I still have) is named "Whaley." I love it. But, NO WILD ANIMAL WAS MEANT FOR HUMAN ENTERTAINMENT
And, to add insult to injury, (as I kept reading through this article APPAULED) I would like to quote Gary Wilson, from Moorpark "wild animal and dipshit training" College in California

"If it was a perfect world we wouldn't need to have any animals in captivity, but the reality is in order to learn about these animals and to actually ensure their survival in the wild, we need to have them in captivity so we can study them and people can learn to appreciate them," Wilson said. "If SeaWorld didn't have dolphins and whales in captivity, there would be many fewer people in the world that even cared about them at all."

 
It's called a Zoo motherfucker. Captivity… Fine… Playing games with balls, jumping through hoops, taking commands, giving cute little humans rides on their backy backs, how does that, in anyway, educate people? It just sponsors another generation of people who think that wild animals just love to play with brightly colored objects while being gently caressed by human faces.

It is not your job, Gary, to tend to the dreams of failed oceanography majors by running a school whose ultimate job is to simply delay its own students inevitable mauling. Wild animals do not need training, they need to be left alone. Get it?

Sadly, I am sitting here tending to my so called "domesticated" cat inflicted wounds and I can't help wonder; Is everyone just insane? This world is perfect already, Gary. It is these abortions of he natural order that are screwing this place up.
And now, this weeks captive human model:

LAGOON FEATURED MODEL: Phoenix Skye
Not only did I grow up near Phoenix, but @macpatty has the Phoenix symbol tattooed on his arm, the band Phoenix is cool, and like a Phoenix I have risen from the ashes to write you blogs. Incredible. Just like these pictures.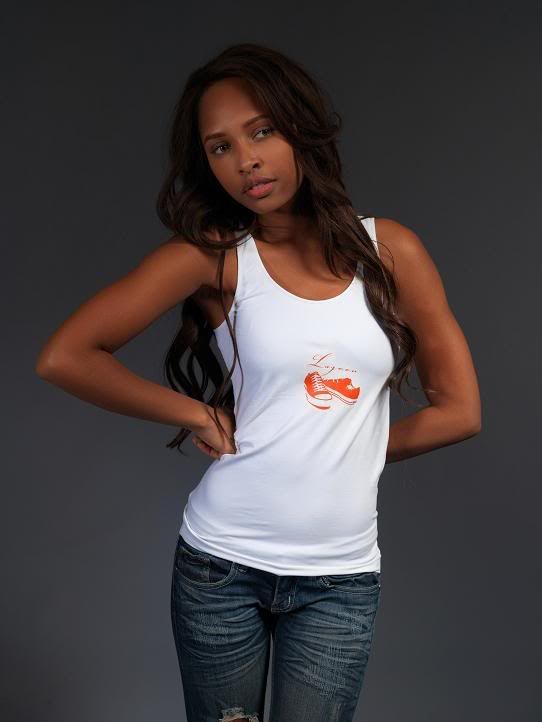 You can find more pictures on our facebook

We are going to keep a collection of ALL the models there for your enjoyment; for everyone's enjoyment.

We will be featuring one model per week until we run out of models… or weeks.

Thanks again to Vanessa Athens @VanessaAthens for putting this together, and to Hansel Tsai for your photography skills.

Check our store for frequently updated merchandise, and if you want the SEAFOAM shirt (a Jessica Frease design) you can get them from Café Press here: Cafe Press

=(
I am sorry if all the cussing, cursing, swearing, swill-talking, sailor-speaking has insulted you in anyway. I bet you like the abuse. In fact, I bet you want more of it. So here it is. WHIPLASH BABY.

www.lagoononline.com

www.twitter.com/lagoonband

www.facebook.com/lagoonband

www.myspace.com/lagoonaz